James Shanes: I was a different person by the end of the four months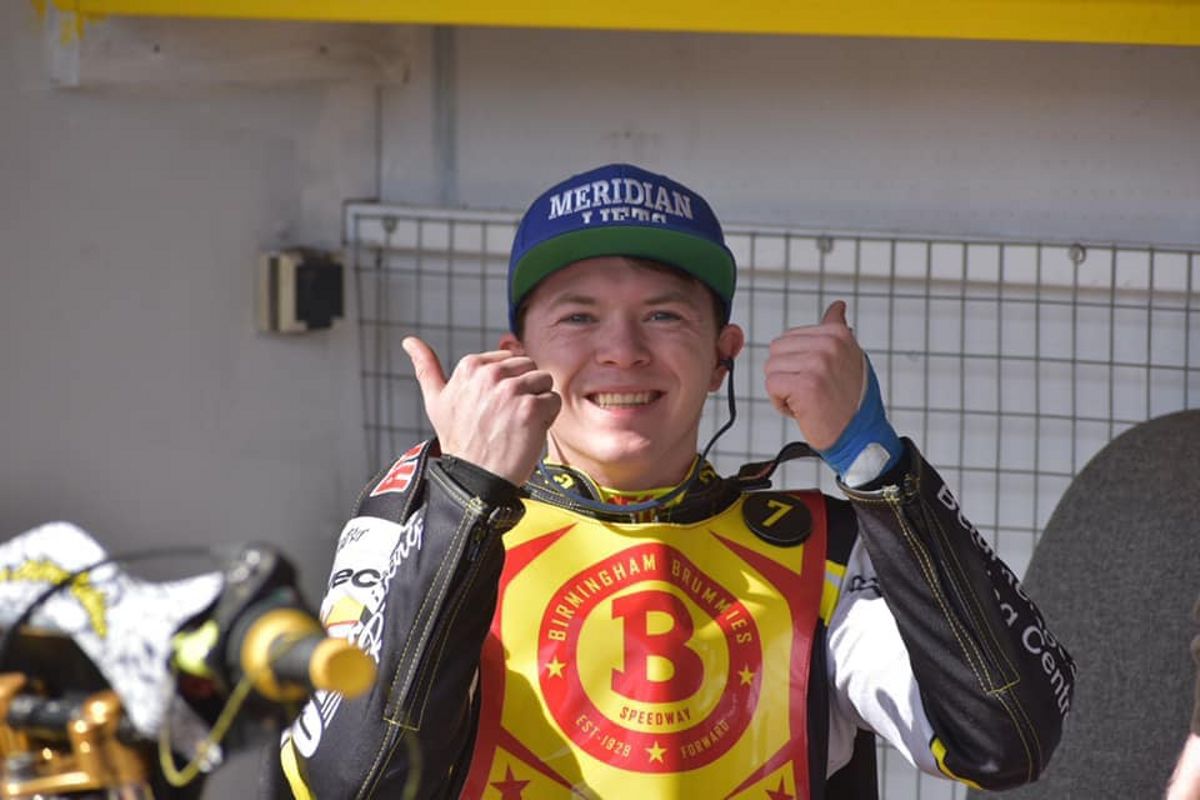 This year season in United Kingdom was unfortunately postponed. We all know the reason – pandemic. Due to this situation, many riders were forced to lock their bikes in garage and look for different sources of income. One of them was James Shanes, who during last few months was… working on a farm.
In 2019 season many speedway fans were horrified to read news about serious injury of young Briton. During grasstrack event in Eenrum (Netherlands), 23-year old rider did break his spine. After long months of rehabilitation, sportsman was ready to come back on track and fight in grasstrack, longtrack and speedway competitions.
Unfortunately leagues in United Kingdom were postponed. Speedway rider from Dorchester was shocked when he heard the news. – I was absolutely devastated, annoyed and apprehensive to find myself another job to do instead, to earn money to pay the bills, to support myself and my family – said "Smiley".
Couple of months ago, british media were telling the story of James Shanes, who started to work on a farm that belongs to his fiancée parents. It was a great occasion to stick through this challenging time. After couple of months, Birmingham Brummies rider says that this was a very important experience for him. – Yes, so both myself and my fiancée were furloughed during the first lockdown and her parents were desperate for the help so we made the decision to relocate back to the family farm for the duration of lockdown. It was a challenging experience and I learnt to do lots of things I never thought I would be capable of. I was grateful for the opportunity to be busy during lockdown and I truly felt I was a different person by the end of the four months – explained 2018 team vice world champion in longtrack.
23-year old Briton has told us about some of the challenges he faced during his time on family farm. – I even had the chance to build a chicken shed from scratch and begin restoration on a vintage tractor that has been on the farm for as long as the farm has existed.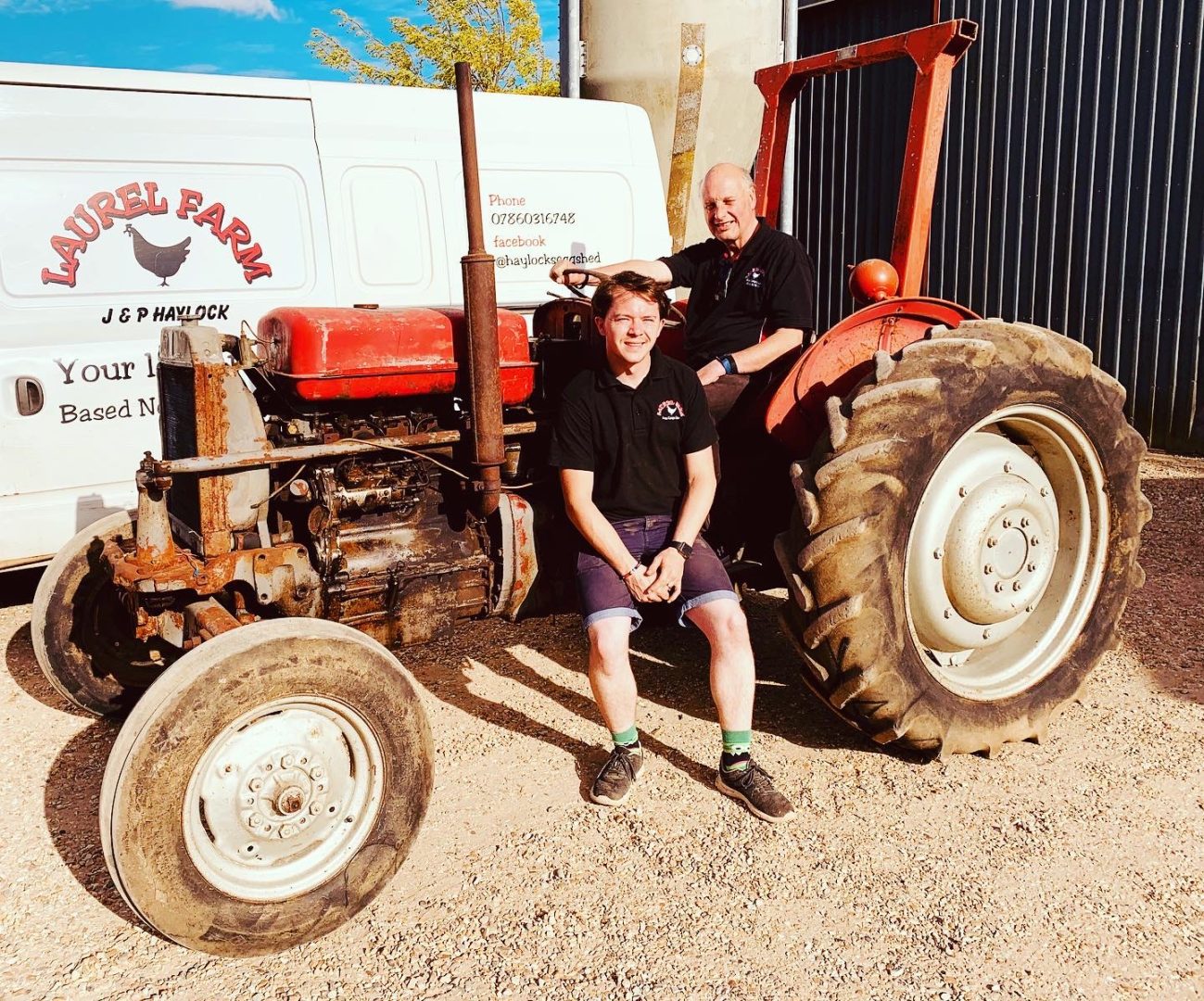 James Shanes next to four, not two wheels (photo from James Shanes archives)
Despite chaotic 2020 season and many events that were postponed, Briton still had a chance to take part in couple of tourneaments, for example in Individual LongTrack World Championship. In Morizès (France) ha did finish ninth and in Rzeszow (Poland) he managed to score enough points to find himself on impressive, sixth place.
In the final standings, James Shanes finished seventh. He was in front of such experienced riders like Chris Harris, Josef Franc or Max Dilger. It also means that we will see "Smiley" in next year championship. – After the injuries sustained to my spine in 2019, I was overjoyed to be given the chance to race on the world stage in 2020. It was always going to be a very challenging year both physically and mentally and then covid happened also, so I was thrilled with what I managed to achieve and to re-qualify for 2021. Being able to race this year made me aware of what I still need to work on in order to be 100% fit for the 2021 season – said rider from United Kingdom.
Recent news coming from United Kingdom are bringing more and more optimism. Everyday we hear more about plans of starting 2021 season and bringing speedway fans back to the stands. – I really do hope that the 2021 season will be able to go ahead as planned. A year out from racing has been incredibly tough for everyone involved in the sport, particularly the riders. It will certainly be interesting to see what speedway is like post-covid.
As we already said, James Shanes was supposed to ride for Birmingham Brummies in SGB Championship. Most of the clubs had already announced that they want to keep their line-ups from this year in 2021 season. – I truly hope to be back at Birmingham in 2021, everyone at the club including the fans are like a family to me and I love how high the quality of racing is on the track there – explained "Smiley".
This year Birmingham Brummies team was a mixture of experienced riders like Chris Harris or Tomas H. Jonasson (later swaped for Valentin Grobauer) and young talents like James Shanes or Jack Thomas. According to many fans, this team could spice things up in SGB Championship and fight for top of the table.
– It is a very exciting looking team, with a good mixture of experienced riders and young and upcoming talent also. I think that the team looks very strong on paper and if we can all stay injury free, I like our chances – said former rider of Poole Pirates and Somerset Rebels.
Currently James Shanes doesn't have a contract in SGB Premiership. In 2017 and 2018 he was a part of "Pirates" from Dorset. During that time his team did manage to triumph in Elite Shield. Last year fans could cheer him on in three matches of Swindon Robins. Season in UK is long and we can't rule out the option that 23-years old rider could find a club in the highest division. If the offer was on the table, would the Briton sign the contract? – Yes, 100%. If I am given the opportunity it would definitely be up for discussion. I have ridden in the top league several times and have struggled to prove myself. However now I feel the fittest and strongest I have ever been both physically and mentally. I would love the opportunity to prove myself once again – confirmed rider from Dorchester.
Too end our talk, we have asked "Smiley" for his plans for 2021 season. – I think in order to succeed all riders should have goals. I have set myself a strict training programme with the goal to be 100% ready for the season. My season aims are to re-qualify once again for the 2022 longtrack. In grasstrack I would also like to retain my master's title and regain my european championship title (this year title was won by French rider Mathieu Trésarrieu). In speedway, I would like to gain a position in the top league, increase my average with Birmingham and be given the opportunity to expand my speedway career into Europe – summed up James Shanes.