Ace Pijper: One more year to try and reach the top (interview)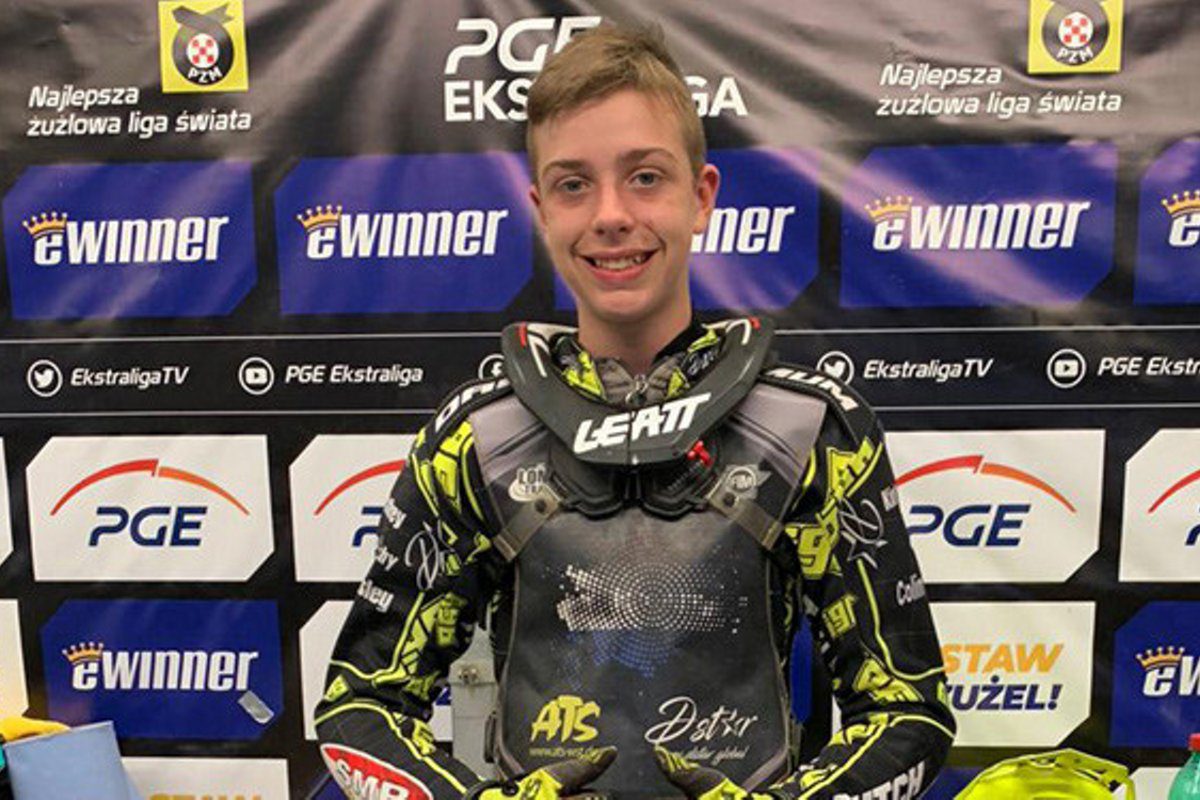 The fans who were following the recent competitions in the 250cc class, were noticing many names known from the speedway tracks. In the World Championships and the European Cup we could see such familiar names like: Pedersen, Paluch or Pijper.
Each and every one of them has a father, who is a former racer. Bastian is following in the footsteps of Ronnie Pedersen. Oskar Paluch is the son of Piotr Paluch, the legend of Stal Gorzów team. Speedway fans probably also know Theo Pijper, who spent many seasons in the British leagues. Currently his two sons – Ace and Stene are racers.
Konrad Cinkowski (twojportalzuzlowy.pl): You're not a well-known rider in Poland. Before we start, please tell us something about you.
Ace Pijper: I'm Ace and I race a speedway bike, a 250cc. I live in a small town called just outside from Edinburgh. I have a German Shepherd dog which is year and a half old.
– Your father was a speedway rider. Did it affect your decision to try it as well?
– No, it was in me since I was a little kid.
– How important was his support to you? As a father and a former rider?
– It was important to have his support. Without it, I would not be at that level and I wouldn't ride as good now.
– Was it tough to convince your parents?
– No it really wasn't. I just said that I want to ride, and they got me my first bike when I was three. I never wanted to get off from it.
– Have you ever tried any other sport, or there is only space for speedway in your life?
– I did try MX for a while, but mostly speedway. My little sister does dance and gymnastics.
– What can you say about this season?
– This season has been alright, but some of it wasn't going really well, especially in the British Youth Championship where we compete at home with all the Great Britain boys I unfortunately had a big crash in the second round and had to retire from the meeting.
– You competed in the final of the European Cup and the World Championship in 250cc category. Are you happy with your results, or are you unsatisfied?
– I am a little not happy with the places I finished on, but you can't win them all unfortunately. I did get a lot of experience from both tournaments.
– Which tournament was more difficult, more challenging for you?
– I think it was the World Championship in Germany. After crashing in my first race, I had to use my spare bike in the restart. I have unfortunately bent my first bike.
– You are doing well in the British Youth Championship. What can you say about your results?
– Well as I said previously, I had a crash in one of the rounds, but I have managed to catch up to rivals, and now I'm sitting on third place with two or three rounds left.
– You are 15 years old. Are you switching to 500cc bikes next year?
– No, I might practice on the 500cc, but I'm gonna race on the 250cc one more year to try and reach the top.
– Which speedway rider is your role model and why?
-I think mostly my dad because I have always been around him and I got plenty of tips and learned a few tricks from him.
RECOMMEND