Thomas Madawan Sørensen: I dream about competing with Sri Lankan licence (interview)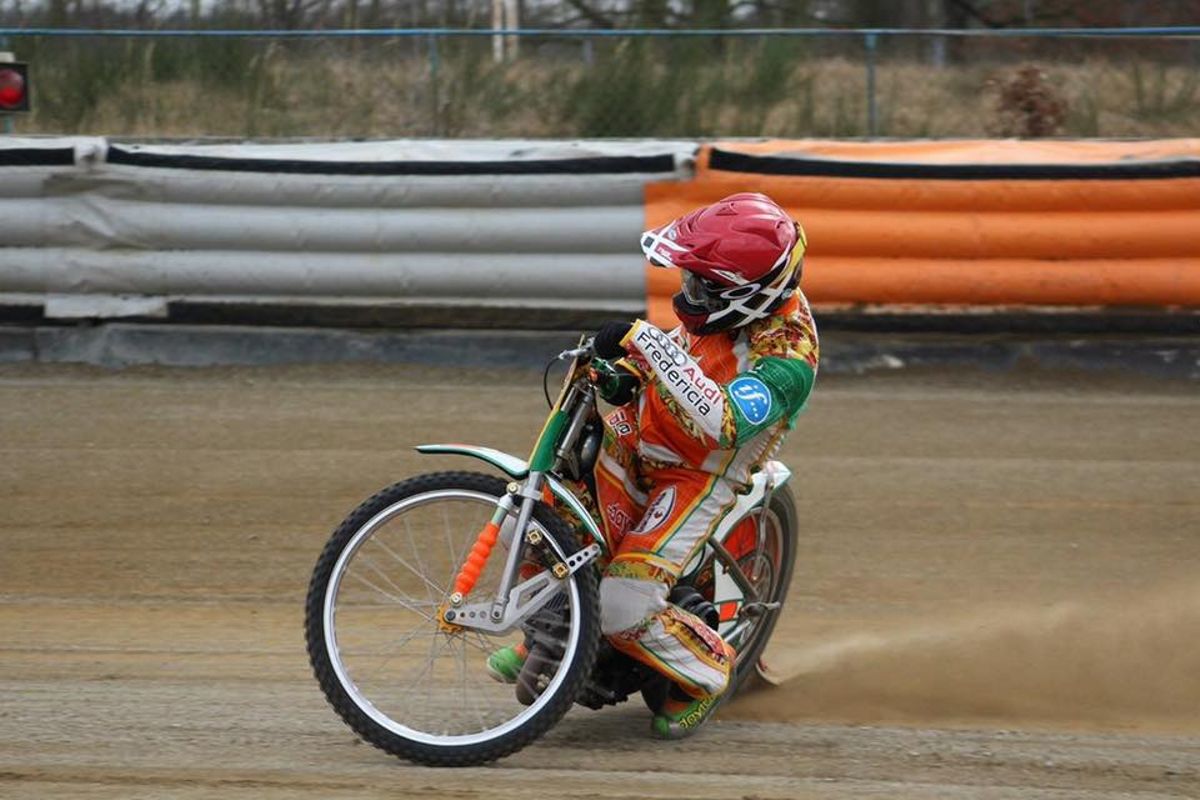 We currently have plenty of riders from exotic countries competing in speedway. One of them is Thomas Madawan Sørensen, who was born in Denmark and resides there now, but his roots go back to Sri Lanka.
Konrad Cinkowski (twojportalzuzlowy.pl): You're not a well-known rider in Poland. Before we start, please tell us something about you.
Thomas Madawan Sørensen: There is not much to tell, I am 34 years old, and I have been racing speedway for 25 years now.
– You have lived in Denmark for many years and you are competing with Danish licence. However, your life is tied to Sri Lanka. Tell us something more about it.
– I have been living in Denmark all my life so yes I compete with the Danish licence. I dream about competing with Sri Lankan licence but it seems so far away now.
– We have a lot of riders with quite exotic origins on the speedway scene. How did you get interested in speedway and how long have you been competing in this sport?
– My dad took me to it when I was a kid watching speedway and I always watch it on TV.
– Why did you decide to try speedway?
– As I remember we went to many track days where I could try this sport out, but in the end I never wanted to race. Then in 1996 I got my first 50cc bike and I had to try it out.
– Do you remember your first meeting as a rider? If so, please tell us something about it.
– The first meeting I remember was in Vissenbjerg where I came second. It was a big day for me.
– You have a well-known name in the speedway world. Are you a relative of Tim Sørensen?
– No, we are not related. We just share the same surname.
– Which speedway rider is your role model and why?
– Tony Rickardsson. I remember he has won silver medal in 1991 and he was always standing out. I recall his bikes designes, helmets and everything else.
– How can you sum up your performance during this season?
– Season 2021 is a year in which I want to find out what I want and focus on it. I want to enjoy speedway, help younger riders and have some fun on the track.
– Which meetings went especially well for you?
– I have only raced in the 2. Division in Denmark. In some meetings I have managed to score 14-15 points.
– In 2009 you took part in the friendly competition in Poland. Was it your only time on Polish tracks or have you raced or trained somewhere else in our country?
– If I remember right, I went to Krosno. I got invited to practice some days before the race. It felt great to try it out.
– In 2010 year you were a ZKS Ostrovia Ostrow rider. However, you didn't start in any match. In the following years you have not signed a contract in Poland. Why was that?
– The answer is simple – my teammates were better than me. I didn't have the right mindset for speedway at the time. I wasn't racing, so it made it hard to sign a contract for a next year.
– Do you feel that you are good enough to get into the 2. League in Poland?
– Yes, I think I could manage it, but I should have already competed there 5 or 6 years ago.
– I would like to ask you about speedway and Sri Lanka. Do you think there are fans of this sport in this country?
– There aren't so much now, but I would like to bring speedway to Sri Lanka and start something there. It will take some time though. With COVID-19 situation it is just impossible to dream big with that project, so it is on hold at the moment.
– Is there anything that we didn't talk about but is important to you?
– Thank you for your interest in my story.
RECOMMEND