Anton Rosen: I didn't believe that I was as good as I supposedly was (interview)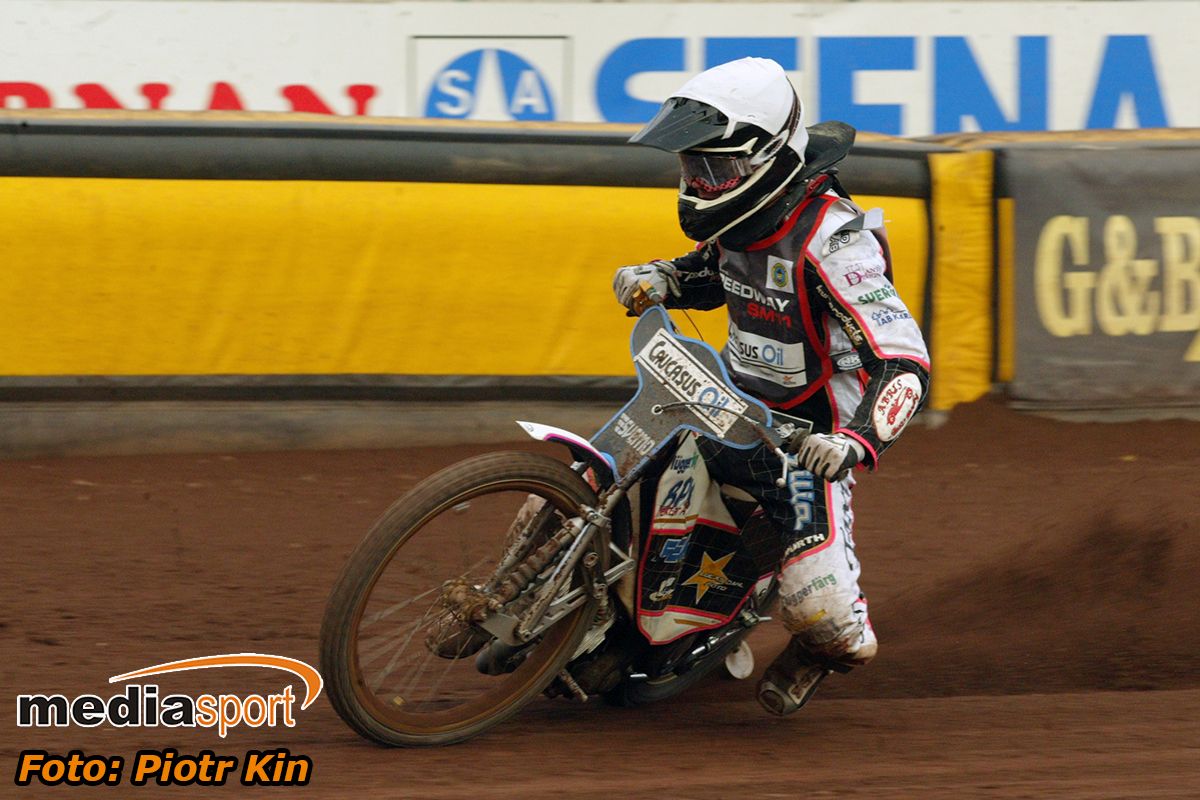 He was a big hope for the future of the Swedish speedway and was expected to follow in the footsteps of Tony Rickardsson. Surprisingly, Anton Rosen has disappeared from the speedway tracks very quickly. What is he up to now?
Konrad Cinkowski (twojportalzuzlowy.pl): It's been a few years since you ended your career. How are you, what are you doing now?
Anton Rosen: Yes, I did my last meeting in 2016. I'm feeling good, living the "normal" life. I work from 7 until 16 and I am spending time with my girlfriend and son. I also try to play as much ice-hockey and padel as I can during my free time.
– Why did you decide to end your speedway career so soon?
– Well there is a couple of reasons. I did suffer a couple of heavy hits to my head and I still don't feel 100% fit. I was also battling with pretty heavy anxiety during my last 3 seasons and I didn't really find any joy with all the things surrounding speedway.
– Have you ever thought about going back to speedway or is it already a closed chapter?
– I have been pretty close from coming back. I had offers from some clubs but I don't have any bikes left, so it would be too expensive to start everything up again!
– Therefore, is speedway present in your life in any other way?
– It was a finished chapter for 2 years, but now I enjoy going to the track in my hometown of Avesta during a meeting, talking to the riders and mechanics and watching the matches. I also do some commentating for C More during the Bauhaus League meetings in Sweden.
– You were one of the most gifted Swedish speedway riders in recent years. Many foretold you a great career, successes… I have to ask, what stood in the way of fullfilling these expectations?
– Well… first of all I think that I maybe I had more talent than good equipment. And I think that I never really had the confidence. I didn't believe that I was as good as I supposedly was.
– In retrospect, do you think you could have done something differently?
– Yes, when I look back at my career, I know that I would have probably done better in my career, if I could have been better with sponsors. With greater support I could have build a "bigger" team and get more and better engines.
– How can you rate your career now from the perspective of time?
– I had a couple of good seasons. I never went far in International Junior Championships and that is something that I wish I would have qualified for.
– You have a few medals. Which of them is the most valuable to you?
– I think that gold medal won with Piraterna team in 2013 in the Swedish League. It was a good year, and we had a really fun team.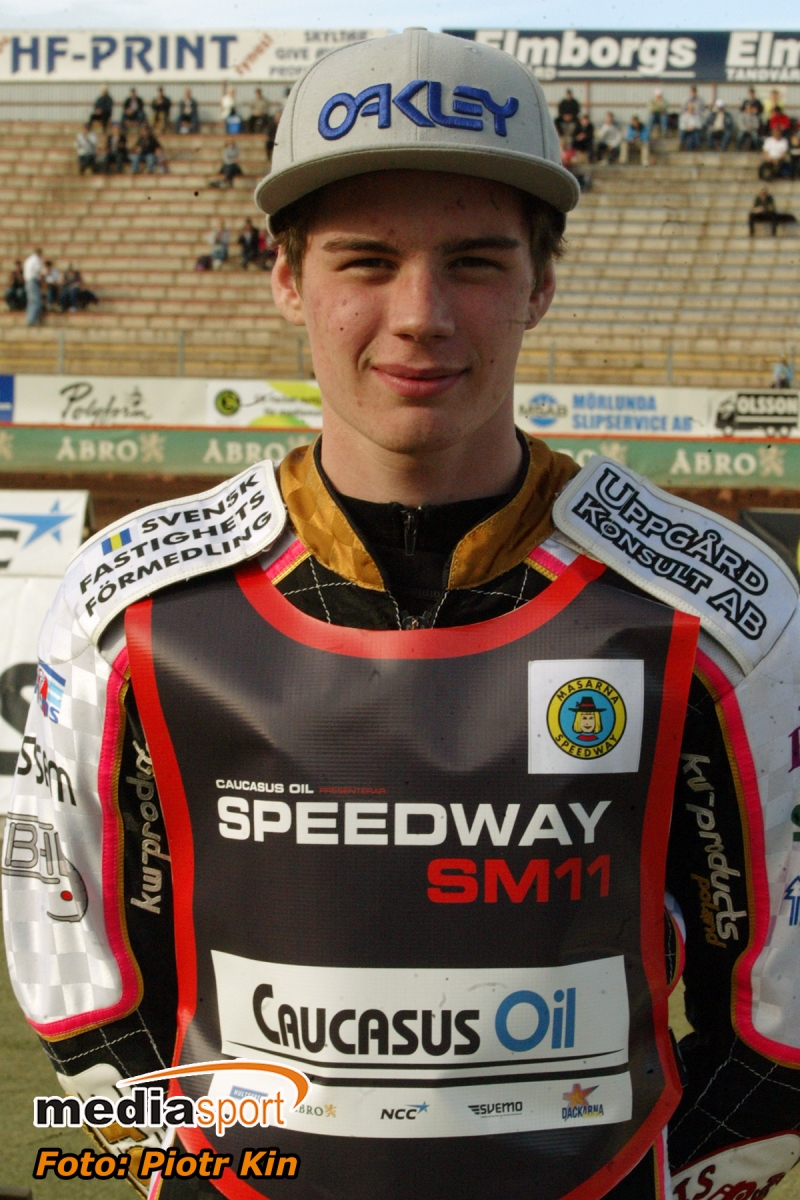 – Between 2010 and 2014 you were a rider of Kolejarz Rawicz. How did you join this club?
– It was Sebastian Aldén's mechanic Sebastian Skrzypczak that got me a contract. I was 18 years old during that time and I went to meet everyone in the club in January 2010 and loved everything around the Rawicz team!
– Did you receive any offers from other polish clubs during your time in Rawicz? If so, do you remember from which clubs?
– I did have some offers but I don't really remember when and from where. I always enjoyed racing for Rawicz and I felt that they believed in me, so I didn't really want to leave!
– How can you sum up your time in Rawicz?
– I really enjoyed it! Rawicz felt like home and Dariusz Cieślak helped me a lot and he was almost like my Polish dad. I really enjoyed the track and meeting with all the fans!
– Is there any situation from your career that you especially remember?
– Yes for sure. I remember when Rawicz won the league in Rybnik in 2012 season and when Piraterna won the gold medal in Sweden in 2013. I scored some pretty good points in that final meetings, so it felt like I contributed to that win!
– Do you keep in touch with your teammates from Polish teams?
– I have good contact with Sebastian Aldén and whenever I meet someone else from the team we always have a good talk!
– Is there anything that we didn't talk about but is important to you?
– No I think we got it all! Now we just hope that everything in the world will go back to normal. and people can live normal lives and watch some meetings with full crowd!
RECOMMEND