Spaniard on speedway tracks. Meet the story of Hector Crespo (interview)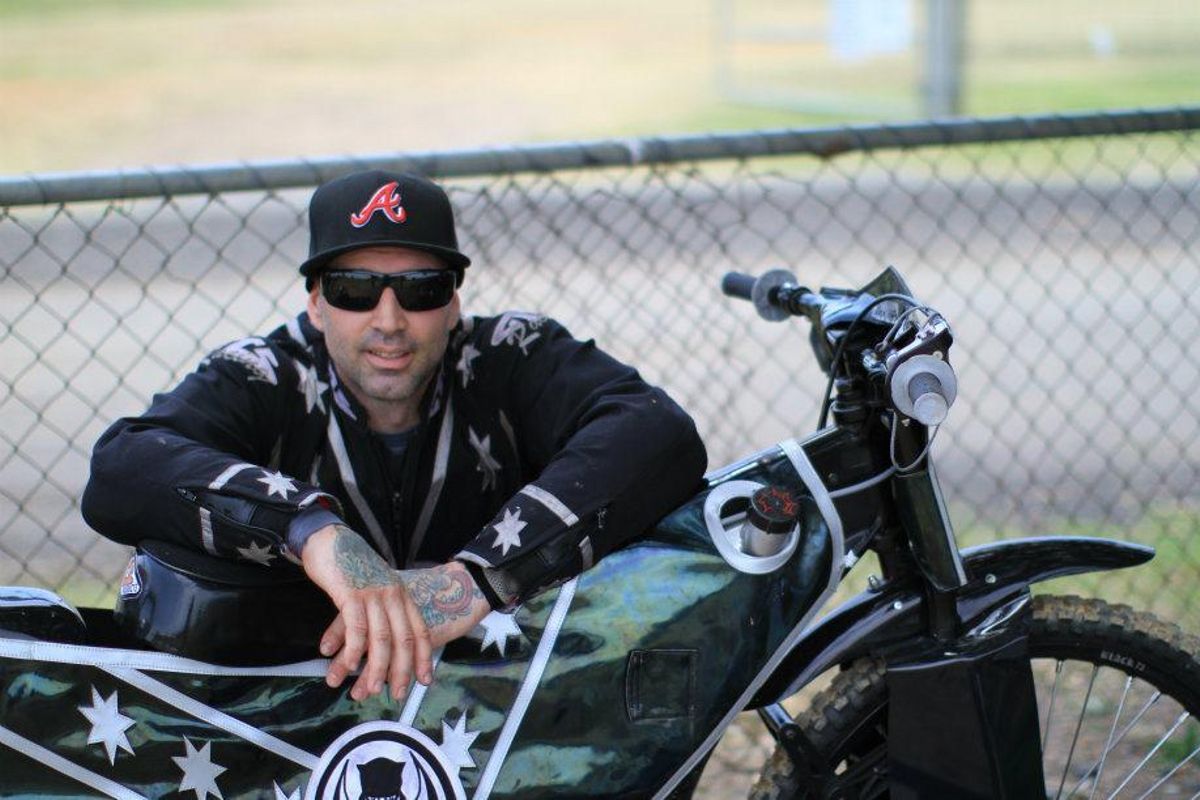 Hector Crespo was born and raised in Madrid, Spain. He could have become a footballer of a great club – Real Madrid, but he has decided to focus on motorsport. Today he competes on tracks in Australia, where he also lives.
Konrad Cinkowski (Twój Portal Żużlowy): A Spanish speedway rider will always be sensational, because there is no speedway in your country on a daily basis. How did everything begin? How did you fall in love with speedway?
Hector Crespo: Well… It's a long story.
– Please tell me.
– Well, my good friend – Stephen Hope, the photographer, probably knows I got into the sport thanks to him. I found what I was looking for as a child. I used to go with my parent as a 10-year old and watch speedway in Darwin every weekend. I loved it madly and I still remember it well. I started late in speedway and had to learn the hard way, because not many people in Australia really gave me a chance. I still went for it, not knowing anything about bike setups at all. So I crashed a lot at first and often ended up in hospital. Many bones were broken and many lessons were learned from that. It makes you realize that it's not as easy as it looks. That has changed now though. I am much more experienced now and a much better rider with the knowledge off bike setups. Life is great on the bike and now I am a rider with a brain and with my own style. I am improving my technique and I am looking forward to start of my season. It will come real soon and we will be getting up to speed with everyone here in no time. I only need a few meetings and there will not be any problems.
– Speedway was not the only sport in your life.
– No, as I'm a "wild" child. I have always followed my heart and tried many sports – I started off with cycling when I was 12 years old, then I tried surfing in my early teens, and then fighting Muay Thai. That is a hard man sport. Now speedway is my calling, so here I am!
– Do you remember your first meeting as a rider? If so, please tell us something about it.
– My first meeting was at Mike Hatcher Race Track on the Gold Coast in Queensland. I raced in "B-class" and I remember that I did pretty good. It was hard, I was very nervous and all I could do was hang on for my life. Mitch Shirra, an old speedway rider back in the day, was helping me out a little back then. He thought I was crazy and many people nowadays still do.
– You are currently living in Australia. Do you still ride, even just to train?
– I'm riding a little now, but I'm going to compete very soon. I repeat, I am super keen and I really need it.Without much money it was hard to race, but that has changed as I'm preparing everything for action as we speak now.
– When will the meeting with your participation?
– I will be racing in the Darcy Ward Invitational. Darcy is promoting these speedway meetings and it makes me super excited to compete in them and I am super happy that he is doing it for the other riders!
– How does it feel to compete against Jason Crump?
– I like the fact that we can compete. His presence makes me want to compete even harder, because to beat a rider of his format would feel really good.
– Did you have the opportunity to race against any other world stars?
– Yes, I have raced with such riders as: Ben Shields, Sam Masters, Jack Holder and Brady Kurtz. I competed with them without having much of experience, but that has changed now and I would love to race with them all once more. I have improved much as a rider and we have to see what the future brings for me this time round.
– Which speedway rider is your role model and why?
– My role model is Darcy Ward – he is like the main guy! I used to watch him and Tyson Nelson as a kid and when I started racing, they used to teach me. It was a good fun between the races. Of course I have to also mention riders like Tomasz Gollob, Greg Hancock and Ben Shields. I love watching them in action. It is impossible to get through Bartosz Zmarzik. It is great to watch him ride and I like his style very much.
– Do you have your favourite track?
– I have a few favourite tracks. First one is in Brisbane as it was the track where I have ridden my first up-weight speedway bike. It was an old bike of Phil Crump! I was hooked on from there on. Second track is Kurri Kurri – it has a great shape and it's a shame that the people who run it are not nice guys. And third track is Cowra – it is on my list, because I plan to ride on it this year with Ben Shields.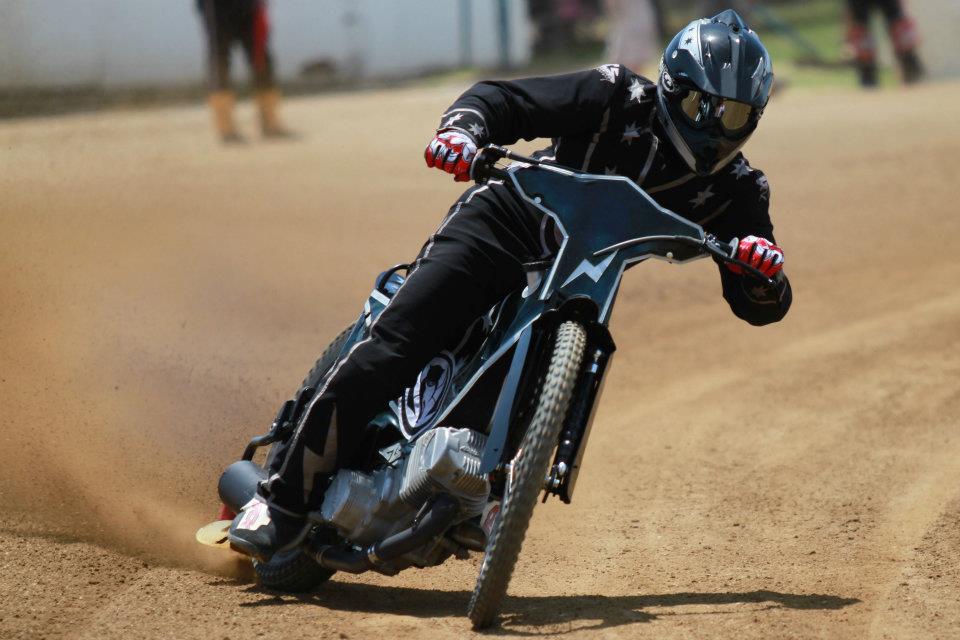 – You talk a lot about Ben. Is he your friend?
– I met with Ben Shields after my first big crash that almost "killed me" at Mike Hatcher Race Track. After my four speedway meetings in Queensland that I have raced so far in speedway, and eight months off the bike, I went to New South Wales to start racing over there. I went to the Australian Championship in Kurri Kurri to watch them compete and Ben was there as well. He approached me and introduced himself to me. We started talking and soon he told me that he will be training me and that he will teach me to rider speedway properly. He did show me the way as he is 3rd generation of speedway riders in his family. I owe him all that I have learned so far, and he has become one of my best friend ever. He's a really damn good speedway rider. Adam Shields also help me out a little. They are great people.
– What is your biggest dream in this sport?
– I would love to be compete in Poland. It would be a dream come true for me. I won't be fully happy until I will make it happen.
– Who do you think will become the Individual World Champion in 2021?
– The next speedway champion has to be one of these two guys: Bartosz Zmarzlik or Tai Woffinden. In my opinion Bartosz appears to be strong, but Woffy is also in a fight for a title. It will surely go to one of them.
– Thank you for the interview.
– Thank you for giving me a chance to get my name out there. I need this to get me hooked up again. I have so much to give and I would love the chance to show the world what I can do on my speedway bike and to share with you all some of my greatness.
RECOMMEND