Nathan Greaves: I am keener than ever for the season to start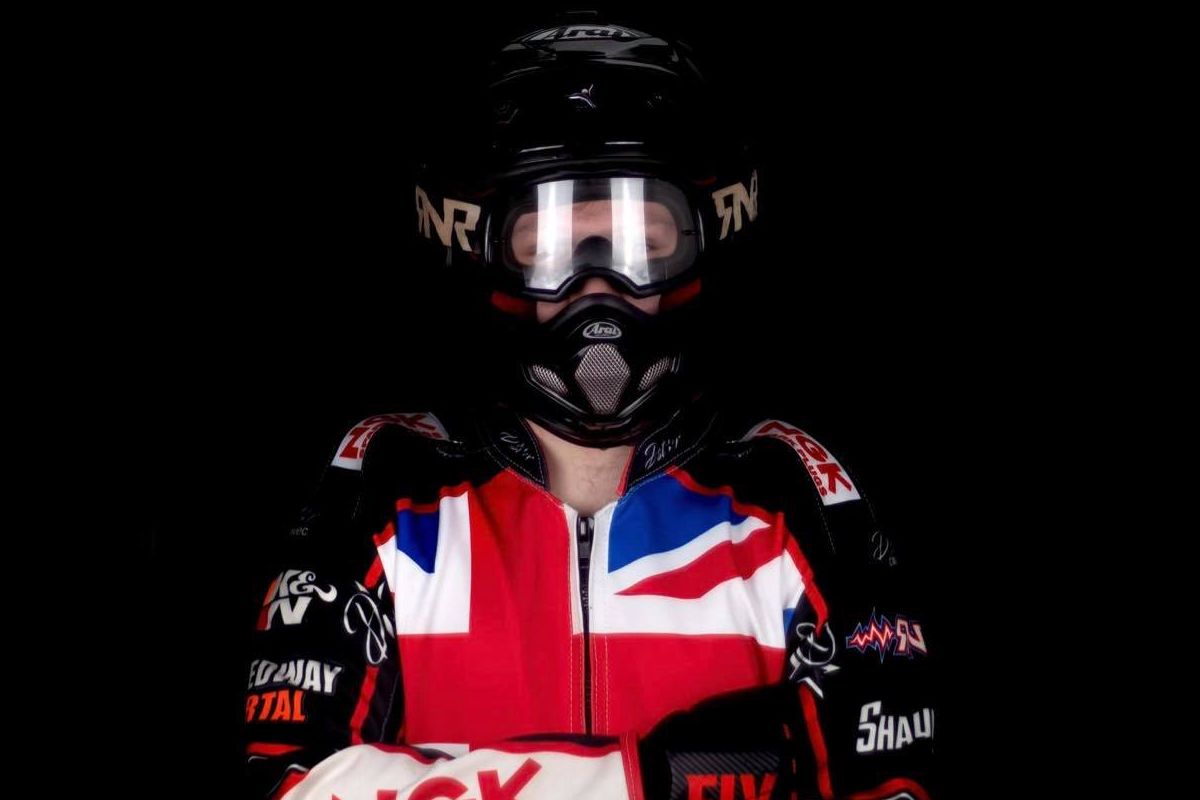 Nathan Greaves is a well-known rider in the United Kingdom. In the past he was a part of Wolverhampton Wolves team that was a force to be reckoned with in the SGB Premiership. He was also a part of the national team competing in international tournaments. In the 2021 season he will be racing for Edinburgh Monarchs and Armadale Devils.
On 4th of October 2017 Wolverhampton Wolves team was surprisingly beaten in the final match of the SGB Premiership against Swindon Robins and lost the championship title by… one point. Nathan Greaves was a part of Wolves team (he rode with number 7) and despite the loss of the title, he could be satisfied with his performance. He managed to score seven points in five rides in the most important match of the season. In the entire 2017 season he has taken part in 100 heats for the Wolves from Monmore Green. Year later he has improved his average and finished third in the U21 British Championship.
Unfortunately 2018 season was his last one in the SGB Premiership. Two years ago he was competing in SGB Championship where he was riding for Redcar Bears. According to statistics available on speedwaygb.co.uk website, his average was 5,62. Surprisingly he was performing better on the away matches than on his home track.
Last year he was supposed to compete only in the National Development League where he has signed a contract with Armadale Devils (second team of the Edinburgh team). League was cancelled due to the Covid pandemic, so the British rider was forced to put the motorcycles away for some time. Few days ago it was announced that the Brit will remain in the Devils team, but he will also ride for the Edinburgh Monarchs team in the SGB Championship.
During the talk with the official website of the Monarchs team, Nathan Greaves pointed out that this year will be very important for him. We managed to get in touch with the rider and asked him to tell us a bit more about this changes. – After I finished my last race in 2019, I knew I had some big decisions and changes to make. I had to make them in order to give me a chance of a long, successful career in speedway. It is hard to explain, but moving out of my home, where there was a bad environment, was a big one and relocating my workshop into totally new place was another. Those two things alone had changed my whole outlook for the better and I am keener than ever for the season to start – said Nathan Greaves.
23-years old rider from United Kingdom didn't want to make any big promises during his talk for the official website of the Monarchs team, but he did set himself goals for the following months and years. – This last year I have had plenty of time to reflect on my life. In doing so, I have had chance to set many goals for myself – short and long term. Getting a team place in the SGB Premiership League is one of my short term goals definitely.
This year is the first one with the "Rising Stars" system. Its goal is to give young British riders more possibilities to compete and gain experience. Each team competing in two top divisions is required to sign at least one such rider. Most of the opinions regarding introduction of this system are positive. One of the supporters is Nathan Greaves. – The "Rising Stars" system is a great idea. Poland have had something similar for a while now, where both reserves have to be Under-21 and we only have to look at how well that did work for them. It is great to see that the United Kingdom is doing something similar.
New rule includes not only under-21 riders, but also those a bit older. It means that Nathan Greaves could be included in the rating system. He has received the highest, four stars mark. Despite his amazing rating and experience from previous years, he didn't receive any offers from the SGB Premiership clubs.
Our guest is determined to get back to the top division as fast as possible. – Personally, I was very surprised that I did not get a call from a Premiership club after I was announced in the "Rising Stars" system, especially since I have already nearly two years of experience in that league. That is out of my control and all I can do is go out and race the best I can, with the teams that I have. I know that in the future I will reach my short term goal of being back in the Premiership.
Despite his great results in the 2018 season, Nathan Greaves didn't receive any offers from polish clubs during that time. Nowadays more and more teams in our country are signing young talents from the United Kingdom like Drew Kemp, Jack Thomas, Tom Brennan, or Leon Flint. Our guest would love to compete in Poland. – I am so glad that you have asked me about riding in Poland. I have never actually had any offers from Polish clubs, but it would be a dream come true to race in Poland. That is ultimately where I want to be. I would jump at the chance right now, if I got an offer. I am going to do everything I possibly can to get there in the future.
RECOMMEND