Sam Jensen: There is no place, I would rather be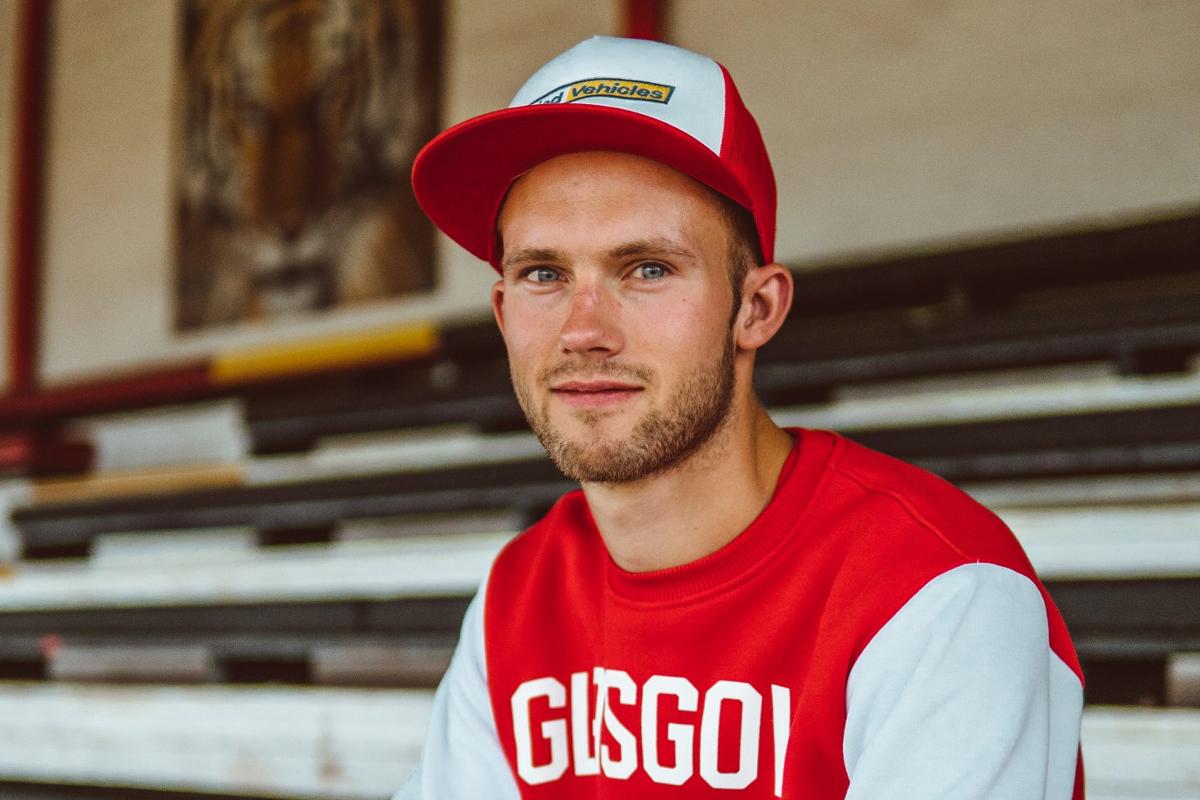 Brady Kurtz, Max Fricke, Frederik Jakobsen – what do these riders have in common? They all took part in the final of Individual World Championship in 80cc category in 2012. The tournament had a different hero though. Sam Jensen was the one, who managed to win the title. In 2021 season the Dane will be competing in his home country and SGB Championship.
In addition to his triumph in Vetlanda, Sam Jensen has also won a gold medal in the Danish Youth Individual Championship in 2017. On his home track in Holsted, he did come ahead of riders like: Andreas Lyager, Jonas Jeppesen or Patrick Hansen. Despite this triumphs, our guest has not yet signed a contract in Poland.
From 2019 though, Sam Jensen is competing in the United Kingdom, where he has already raced in several matches of the Glasgow Tigers team. The Dane replaced injured Paul Starke during the season and secured himself a permanent place in the squad of the Tigers for the next season.
Julian Golański (Twój Portal Żużlowy): For my first question, I would like to ask you if you have any goals set for the 2021 season?
Sam Jensen: Yes I do. In the 2019 season we came second in both leagues, so this year I have a goal to win in both of my leagues.
– How did it happen that you have joined Glasgow Tigers? Did you quickly make up your mind to race in the United Kingdom?
– I was thinking about competing in the British League, but I didn't know if any clubs wanted me on board. When Paul Starke got injured, Glasgow Tigers needed another guy and my great friend Rasmus Jensen put me in contact with the team. All in all, next weekend I was racing my first match in United Kingdom.
– You have quickly become a fan-favourite in Glasgow. I presume it wasn't a hard decision to stay with this team for next season?
– Well, thanks. I'm just down to earth guy and I speak with everybody and respect everyone equally. It wasn't a hard decision to stay in Glasgow. Everyone in the club have been so nice to me and they help me with a lot of things. The fans, my new mechanic in Scotland and all the other people around me had been great. There is no place, I would rather be.
– Do you already think about the next step and joining a club in SGB Premiership?
– I hope that I can find a place in that league during this or following season. It is a higher level and I want to go higher and higher. Of course I am looking for a spot there, but I need to point out that I am so happy in Glasgow. It is a professional club with a lot of great people around it. I think that it is the best club in the United Kingdom.
– In an interview for a Speedway Star I have seen that you are a blacksmith. I would like to ask a bit unusual question, but I am curious if this work somehow helps you in speedway racing, for example with building strength?
– That's true, I am a blacksmith and yeah, it help me a few times. I had been welding some frames when they broke. On my job we are bending a lot of metal, so it is easier to see if the bike is a little bent.
– Speedway clubs in Poland are scouting Danish speedway very carefully. They like to sign young, promising talents. Did you recently had any signs of interest from polish clubs?
– Yes they do. I have not received any offers from a polish clubs yet though. I would like to join the Polish league down the road. I started to race in United Kingdom to become a better speedway rider and learn more technical riding. There are so many different tracks over there…
– I have to say that it is a shocking story for me that Danish Individual Youth Champion from 2017 didn't receive any offer from Poland…
– I don't get so many signals from Poland. Few years ago I had a small talk with a club from Poznań, but nothing more happened. I have focused on my racing in Denmark and then I got an opportunity to race in United Kingdom. I didn't compete in so many matches yet, but I feel I have improved as a rider during my time there. I am looking forward to coming back for the next season and more chances to work on these different tracks. When I feel that I am good enough, so to speak, I will surely want to race in Poland.
– I would also like to ask you about your biggest success so far. Is it the U-21 Danish Championship from 2017 or World Championship in 80cc that you have won five years earlier?
– Winning the 80 cc Individual World Championship was a big achievement for me during my young years, but my greatest success is the U-21 Danish Championship from 2017. It was a tough tournament where I had to compete with other great riders.
– Do you remember something special from the Individual U-21 Danish Championship? You have beaten such riders as Andreas Lyager and Patrick Hansen…
– Everything worked well for me that evening. The meeting was held on my home track in Holsted, so I felt I could do something to mix things up. I had a great night and I try to remember the feeling that I had on my bike during that tournament. When I compete I want to feel the same way that I felt on that day.
– Now we can move on to that second triumph – World Championship in 80cc category. In 2012 you were competing against such riders as Max Fricke, Brady Kurtz or Fredrik Jakobsen. Did you expect them to achieve so much in 500cc?
– I thought that all of us that have competed there could get somewhere. I couldn't imagine though, who would become one of the top riders in 500cc. On 80cc we are moving differently and it is not so similar, although, if you are doing well on the 80cc, you have a better chance of being good on 500cc bikes. Sometimes I feel a bit behind those great guys like Brady Kurtz or Max Fricke (laughter).
– On January you were celebrating your 24th birthday, so you still have plenty of time to catch up…
– Yeah, I still have time to get there and be with them (laughter).
– You have mentioned earlier that you are good friends with Rasmus Jensen. This year you will be racing alongside him in Holsted and Glasgow.
– Me and Rasmus were always racing in the same club. I have always been looking up to Rasmus, because he is a bit older than me. We were racing in 80cc together and he was the first one to move to 500cc. I could see how quickly he was improving his skills and getting better and better. I think I have always looked a bit up to Rasmus and sometimes I catch myself thinking – I want to catch that guy! Sometimes I have a great fight with him (laughter). He is an amazing rider and we have been friends for many years. He was already racing in Glasgow, when Paul Starke got injured and he had put me in contact with the club. It all happened very fast. I came to Scotland and I was ready to race.
– In Polish league, Rasmus Jensen is one of the most important riders in Zdunek Wybrzeże Gdańsk. Maybe he could help here as well…
– We didn't talk about that yet (laughter). Maybe he will know some people, that I could get in contact with…
– Thank you for your time.
RECOMMEND