Daniel Gappmaier: Maybe one day we will have a world champion coming from Austria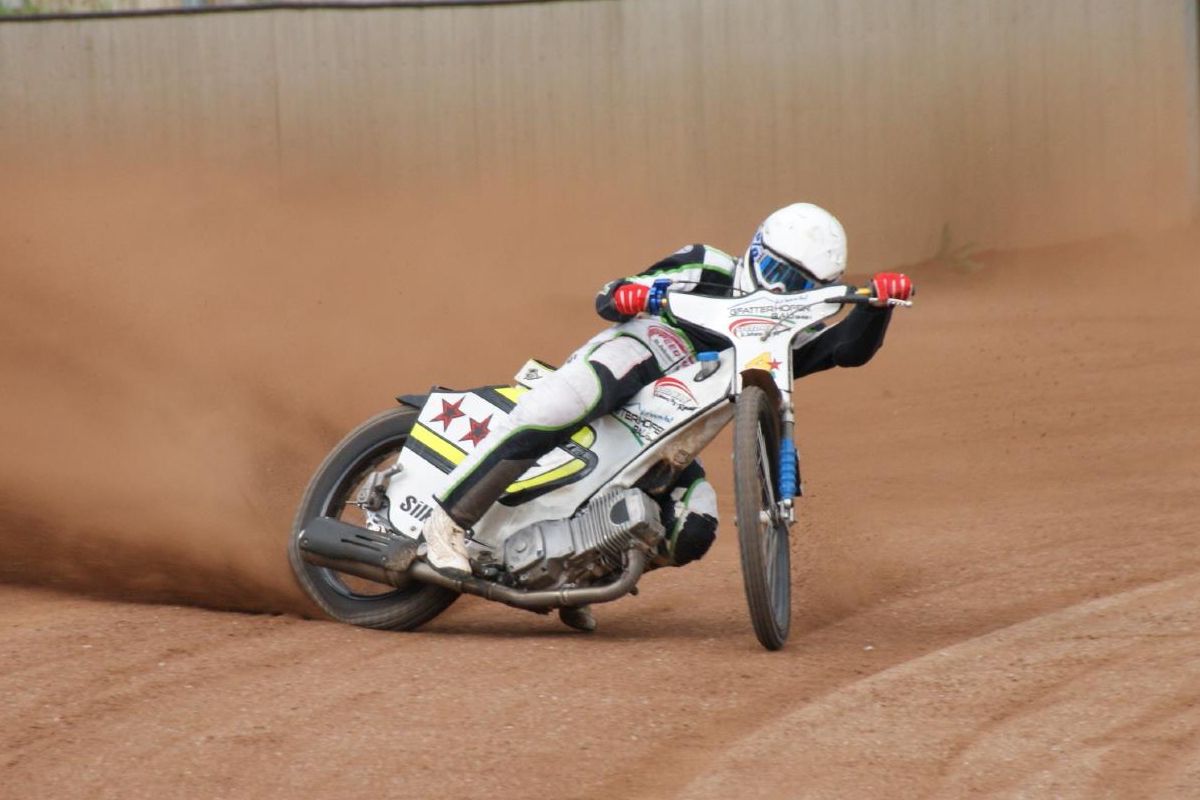 Daniel Gappmaier is currently one of the best-known speedway riders from Austria. For couple of years now he is competing in SGB Championship, where he scores points for Berwick Bandits. In 2020 he was supposed to start his fifth season in this team.
Unfortunately due to the COVID pandemic, the league was cancelled. Owners of the the club from Shielfield Park wanted to keep the same team for 2021 season and they did. Therefore fans of the Bandits can expect more exciting maneuvers from Daniel Gappmaier. – I love the fact that I am back with Berwick Bandits after the COVID break. I like the track there and all the people around the team.
In 2017 season, rider from Austria was competing in two divisions (so called doubling-up). Not only was he scoring points for Bandits, but he was also a part of Swindon Robins team. He did participate in two league meetings. He managed to score seven points and four bonuses. In July he was replaced by Tobiasz Musielak.
Looking at his stats, Gappmaier is performing better and better in SGB Championship. Would he be interested in returning to first division? – Speedway in the United Kingdom has introduced a lot of new rules and it is possible to find a spot in the Premiership team. Before that will happen though, I want to score good points in the Championship again.
2020 season was definitely one of the weirdest in speedway history. Many riders didn't get plenty of chances to compete with others and some of them had to end their careers. Our guest did manage to compete in Slovenian Individual Championship, where he did finish on impressive, fourth place.
Besides that, he did manage to ride very often, not only on the speedway bike. – I really didn't race a lot in 2020, but I still felt good on the bike and enjoyed my race in the Individual Slovenian Championship. I also raced in this years' Pardubice Golden Helmet. Except those two races, I have spent a lot of time on the speedway bike in Sankt Johann. That is my hometrack. I also kept fit by riding enduro and motocross.
For couple of years now polish fans didn't have a chance to see an Austrian rider competing in league meeting. Last ones were Manuel Hauzinger and Fritz Wallner that competed in 2010 season. – Before the last season I had some signs of interest from polish teams, but nothing this year so far. I never say no to an good offer, or invitation to some meetings in Poland.
Our guest was a part of Kolejarz Opole team in 2017 season, but unfortunately he didn't appear in any match. What was the reason? – In 2017 I had a spot in Opole team, but I rode for two teams in Great Britain during that season (Swindon Robins and Berwick Bandits) and I had been really busy in there.
Our last question is about the condition of speedway in his home country. – Currently in Austria we have three really good clubs. They are great in preparing nice practice tracks and organizing some meetings as well. I always enjoy my time at the Austrian speedway tracks. With passage of time, new riders are coming in this sport and maybe one day we will have a world champion coming from Austria!
RECOMMENDED