Female Speedway Riders (3) – Ann-Kathrina Gerdes: I would be very happy, if more women could race (interview)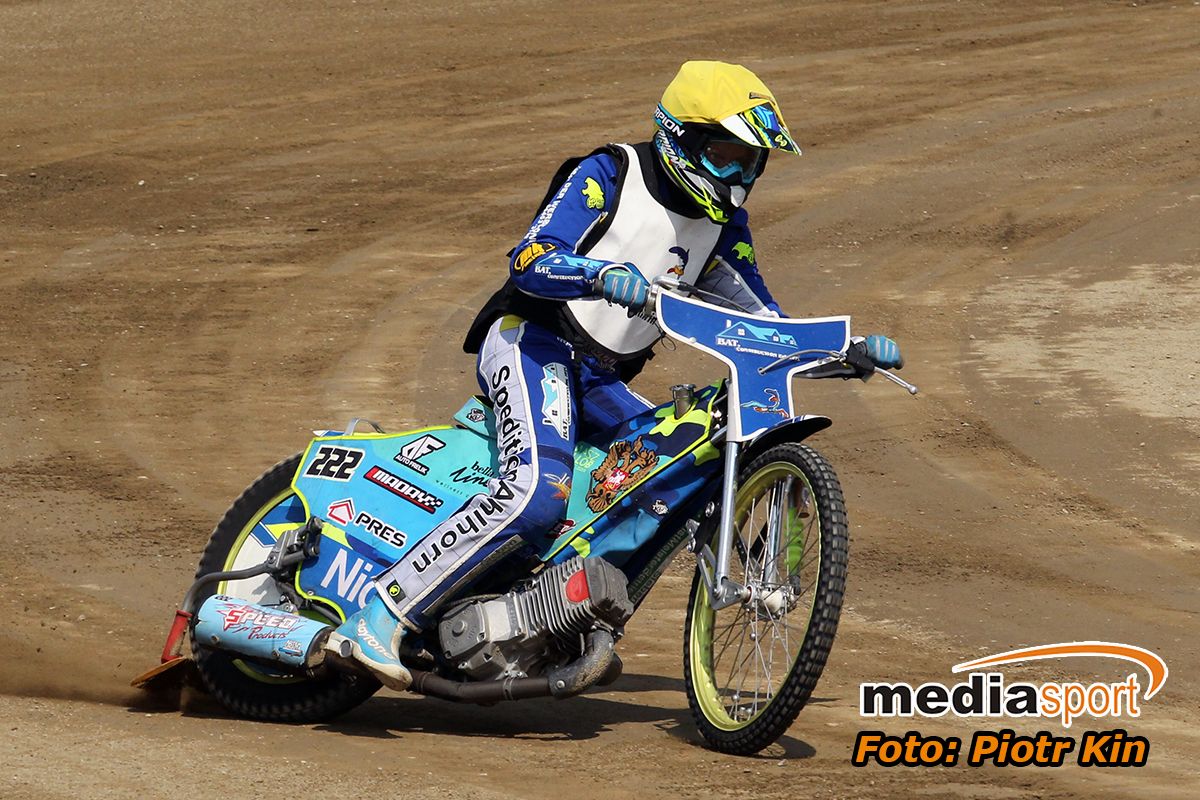 In our series "Female Speedway Riders" we will talk to the women present in the world of speedway. We will interview those who raced in the past, but also those who continue to do so. In the third episode we will have a chat with Ann-Kathrin Gerdes.
Konrad Cinkowski (Twój Portal Żużlowy): Why did you decide to try speedway? There is not a lof of women in that sport.
– Because I liked the motorbikes, since I was a little girl. Furthermore I like this sport and it's fun for me.
– How did your familly react to such a decision?
– They were very surprised at first, but now they think it's great and they support me.
– Was it tough to convince your parents?
– No, it wasn't. We came across this sport by coincidence.
– Have you ever tried any other sport or there is only space for speedway in your life?
– Speedway is my first and most important hobby. Although I'm also a sports shooter.
– Which speedway rider is your role model?
– Nicki Pedersen and Mads Hansen are my idols.
– Do you feel less feminine when you're practicing typical "men sport"?
– No, I don't feel so. It's all about performance, not about gender.
– Did you ever have to deal with some haters?
– Yes I had to. It's almost always because of envy. I can't change that.
– Can you tell us about some of your succeses?
– In year 2019 I was MSJ-Master. I have also finished third in the NFM-Championship and I came fourth in the "Norddeutsche Bahnmeisterschaft" (250cc)
– How do you feel about the future of women speedway?
– I think that some women will come along and get off to a good start. It will be normal for women to practice this sport.
– What can you say about your 2020 season?
– It was a year focused mostly on trainings to gain more experience with the 500cc. There weren't many races, but all in all you always have to look ahead.
– Do you have any goals for this year?
– I want to get good results on my 500cc and be able to keep up good form in the Danish league. I also want to stay healthy throught the year.
– How does your equipment look like this year?
– I have two 500cc and 250cc bikes.
– What about sponsors? Do you have any or you just paying for everything by yourself?
– I have a couple of sponsors, who are very important part of our team. Of course we still have to pay for things ourselves, so new sponsors are always welcome.
– Is there anything that we didn't talk about but is important to you?
– I would be very happy, if more women could race and fight in the Polish league, because that is also my goal. In addition, my mother and I are an all-women team.
RECOMMENDED