Female Speedway Riders (2) – Teagan Pedler: I was the first female to win the Silver Helmet (interview)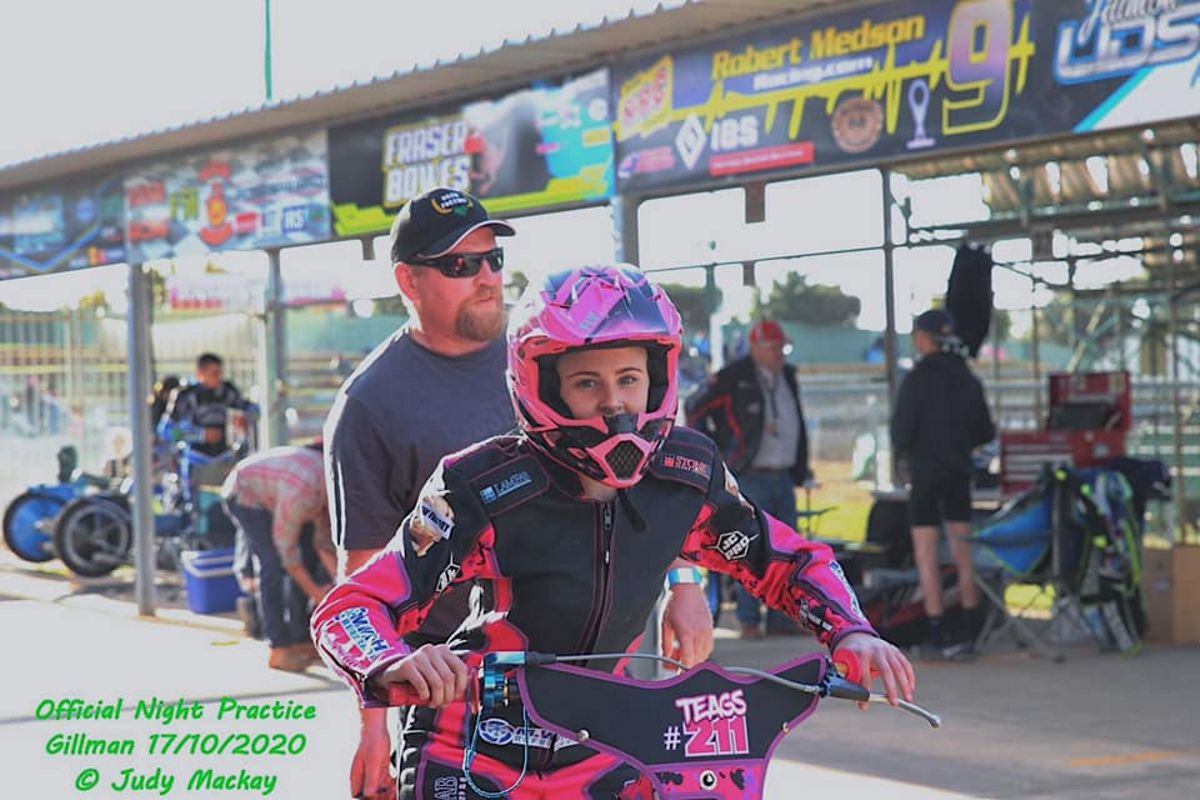 In our new series "Female Speedway Riders" we will talk to the women present in the world of speedway. We will interview those who raced in the past, but also those who continue to do so. In the second episode we will talk with Teagan Pedler.
Konrad Cinkowski (Twój Portal Żużlowy): Why did you decide to try speedway? There is not a lof of women in this sport.
Teagan Pedler: I decided to try speedway because my dad had taken me to the few events and I loved it. There was a female sidecar passenger at the time and I wanted to be one as well after seeing her on the track. However when I went on to try it, I gave speedway a try and loved that too.
– How did your familly react to your decision?
– My parents both wanted my brother to ride at the time, but when I took it on they were both surprised. I think it still scares my mum a bit but my dad loves that sport.
– It was tough to convince your parents?
– In the beginning it was a bit tough to convince them, but they got on board shortly after.
– Have you ever tried any other sport or there is only space for speedway in your life?
– I danced for over ten years, doing all genres, but especially ballet. I also played football for a few seasons.
– Which speedway rider is your role model?
– There are many people that have helped me out such as Leigh Adams, Shane Parker, Mark Lemon and Shane Bowes. I always look up to them.
– Do you feel less feminine when you're practicing typical "men sport"?
– I don't see it as a men sport as such, it is simply dominated by them. All the boys that I have raced with over the years have never made me fell less of a rider and are always happy to help. They support and encourage me to race.
– Did you ever had to deal with some haters?
– No. I haven't had any haters.
– Can you present some of your succeses?
– As a junior I was the first female to win the Silver Helmet at Sidewinders and was ranked number 2 in South Australia at the time. As for later years, I am riding in the B-Division whilst I am still learning and I also race on the classic bike thanks to Darrell Branford. I have also placed second in my class during the Classic Meeting.
– How do you see the future of women speedway?
– Unfortunately in South Australia I don't see that there will be a future for a seperate ladies division, however there are several up and coming female juniors at the moment. Hopefully there will be more of us competing in the near future.
– What can you say about the 2020 season?
– 2020 was a tough season since we didn't have many opportunities to compete. We weren't able to travel interstate, so it was impossible for us to compete in many meetings.
– Do you have any goals for this year?
– I want to go to the gym more and get stronger so that I can ride harder.
– How does your garage look like this year?
– At the moment I have my modern GM solo, upright 4 valve and a kx250 dirt bike
– What about sponsors? Do you have any or you just paying for everything by yourself?
– These are the sponsors that I have at the moment: M.Wright Refrigeration, The Branford Family, Brew Factory, Laminate Fabricators, Stone Fabricators, Technichill, Mongrel Motorsport, RRR Repairs.
RECOMMENDED