Henry Atkins: I am very lucky to have two very experienced riders in the team (interview)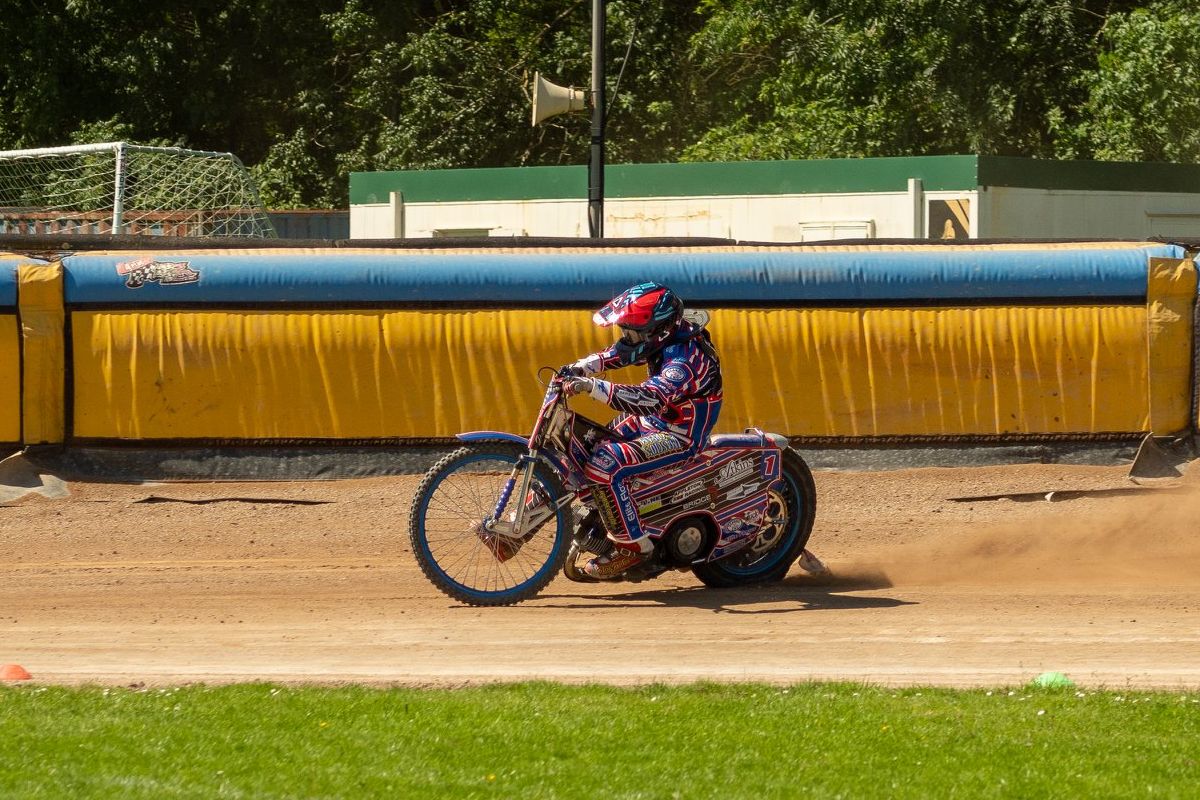 The Plymouth Gladiators will take part this season in the SGB Championship. The promotores have already announced the names of the three riders – Bjarne Pedersen, Jason Crump and Henry Atkins.
Konrad Cinkowski (Twój Portal Żużlowy): What can you say about the past season? In the final of Under-19 British Championship you have finished on 5th place. Of course, it's a success, but medal seemed to be so close…
Henry Atkins: Even though the last season was short, it was a very good year for me. I have scored my first maximum down at Plymouth against the Young Lions and came fifth in the Young Lions U19s. Finishing fifth wasn't what I was hoping for, but due to changing a couple things during the meeting and them not working, I did learn what to use and how the bike reacts to the changes. All in all, there are lots of positives to take from that meeting.
– You've signed a new contract with Plymouth Gladiators. Did you know from the beginning that it was the best choice?
– Definitely. I've been with Plymouth since my professional debut and I enjoyed riding there because of the great fans, track and everyone behind the scenes such as Mark Philips.
– You're member of the this team with Jason Crump and Bjarne Pedersen. Do you think that having such a good riders on your side can help somehow in your career?
– I am very lucky to have two very experienced riders in the team and I'm going to take everything they say on board as they know what it takes to be the best in the sport.
– How do you see Gladiators chances in 2021 season in SGB Championship?
– I think we have a really good chances in 2021. We have a very strong team and if we all click together I can't see why we can't win the league.
– There have been several changes in the United Kingdom, some of which concern young riders. What do you think about the changes and are they good for you?
– I think the changes are really good as it helps us, younger rides to learn and develop more in the sport. However, I think the four slots and the rides in those slots aren't correct due to averages and leagues they been in.
– Why didn't you sign any contract in Poland? In November it was said that you were supposed to ride in the Lublin team. Did you negotiate with them?
– I had talks with Lublin about coming over and practising there last year, but covid has stopped that and since then nothing with the whole situation has gone any further. Hopefully something will happen.
– Do you set yourself any goals for this year?
– Not really. I just want to stay safe and score as many points as I can and enjoy my riding. It would be nice to win some championships and trophy's along the way but i will wait.
RECOMMENDED